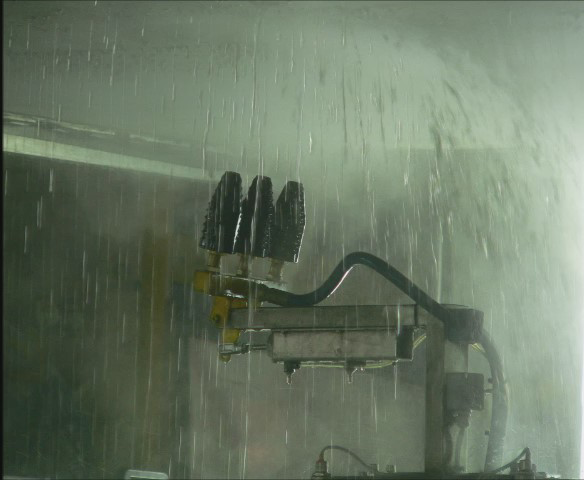 In the field of professional washing of tannery plants we are present in many ways, always with technologies and products specific to the leather world.
First, we provide specific detergents for various types of tanning machines. We go from M1, a vacuum dryers cleaner, to the M150, a general detergent for animal fats. Second, we follow everything concerning the cleaning of vacuum dryers.
The leather leaves many residues on various points: condensers inside, condenser outside, fine meshes, double cross meshes. These incrustations end up reducing the performance of the plant.
With specialized equipment, experience and the right detergents our team is perfectly able to clean these components and bring the vacuum dryer back to its regular operation.
For deeper cleaning, usually needed twice a year, MecMan provides our customers with our automatic mesh cleaning system. The Robot-Jet is an orthogonal arm system that is attached to the vacuum cleaner. It is equipped with three rotating percussion nozzles, which spray a high pressure jet of hot water and detergent. This eliminates the need for disassembling the mesh frames, halving the cleaning times of the tables.
Lime deposits and chemical products from leather, along with the friction of the metal meshes, easily mark the stainless steel surface of the tables. By the time these signs can become deep enough to ruin the leather. Our technicians, suitably equipped, are able to carry out polishing of the tables in a few hours, without ruining the structural integrity of the vacuum dryer.