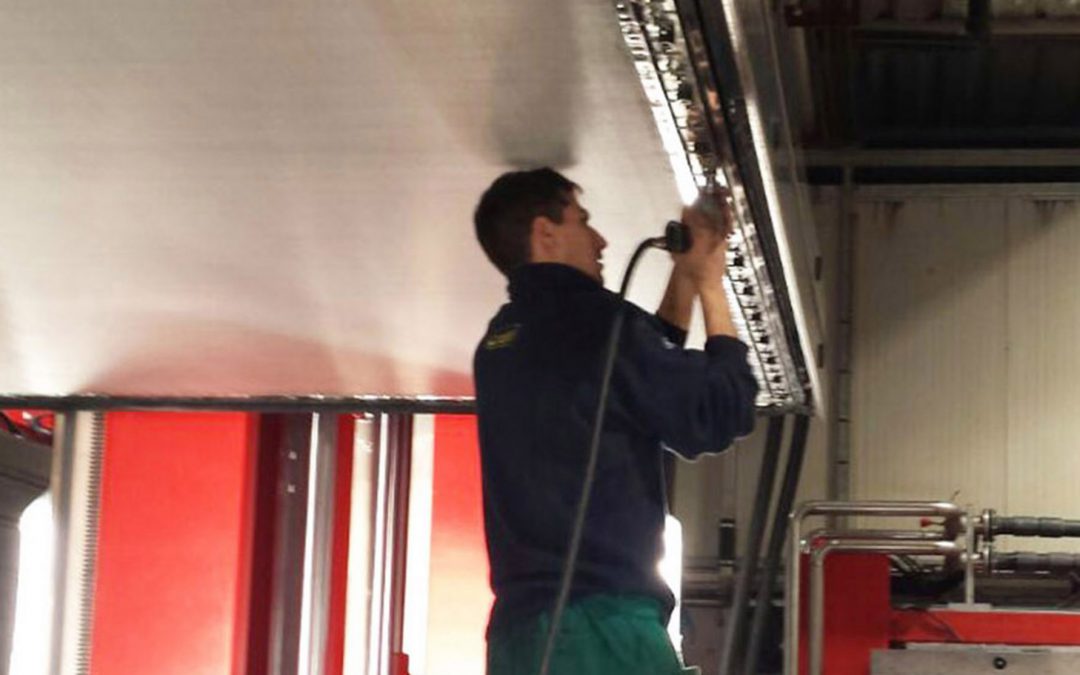 In Italy, or anywhere else in the world, Mec Man answers with timeliness and competence to any assistance request for vacuum dryers of any brand and model.
Thanks to the vehicles fleet specially equipped as mobile workshop and provided with adequate spare parts storage, we are able to solve all the problems by ensuring the working condition of the machine.
Mec Man is a specialist in the maintenance of vacuum dryers and staking machines in the tannery area of Arzignano. From there, professional and economic growth has led us to offer our services first throughout Italy and Europe, and then in the world. Maintenance is one of the main business activities of the company, which allows it to create trusted relationships with new customers and to offer excellent after sales service.
Maintenance consists in everything concerning maintenance of vacuum dryers and staking machines.
This involves replacing parts under use and consumption, such as meshes, PVC carpets and perimetral seals. In more some cases it is necessary to modify or rebuild structural parts of the machine. Electronic parts and software may also need modification or replacement, and our technical department is specialized in this kind of intervention.